COMPOSER & Sound DeSIGNER
Music & Sound FX for films and videogames
Anyaroth: The Queen's Tyranny
Gus Coursed Hotel
Storyboard Animation
Interesthing
Advertisement
Quantum of Solace
Action Scene
scapeless
Storyboard Animation
Rockid Ibiza Outdoor
Teaser
Banc Sabadell
Advertisement
The Rings of Power Main Title (Mockup)
Miguel Llaneli is a
Composer, Producer and Sound Designer based in Barcelona.
He has been composing music for more than 16 years, but it is during the last few years that he specializes in music for audiovisuals.
Miguel is a guitarist and saxophonist and has a Master in Music Production from ESMUC, also has a electronic engineering degree and Master in Acoustic Engineering.
He loves challenges, he is always open to working on any type of project.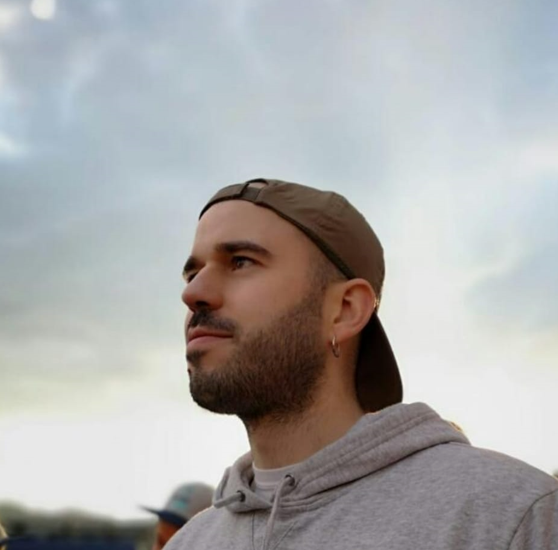 Demo Reel 2021
Video: Sava Artist, San Miguel, Etc
Music: Miguel Llaneli
Sound FX: Miguel Llaneli
Anyaroth: The Queen's Tyranny
Original Game Soundtrack
Yggdraseed Studios & Firenut Games
Music: Miguel Llaneli
Short Film
Clapperbeat Pictures
Music: Miguel Llaneli
Short Film
FX Animation
Music: Miguel Llaneli
The Rings of Power – Main Title (Mockup)
The Rings of Power Main Title – Mockup Demo
Amazon Studios
Original Score: Howard Shore
Short Film Trailer
GreenHill Films
Music: Miguel Llaneli
Short Film Music Demo
Clapperbeat Pictures & Produccions Can Cri
Music: Miguel Llaneli
Short Film Music Demo
Yobel Films & Clapperbeat Pictures

Music: Miguel Llaneli
Storyboard Animation
Storyboard Artist: Sara Valenzuela
Music: Miguel Llaneli
Abridged Intro – Music Replacement
Video: Andrew Huang
Music: Miguel Llaneli
Animated Short Film
Video & Sound FX: Blender
Music: Miguel Llaneli
Videogame Trailer – Music Replacement
Video: Dota 2
Music: Miguel Llaneli
Advertisement
Video: Ricard Mañosa
Music: Miguel Llaneli
Advertisement – Music Replacement
Video: San Miguel
Music: Miguel Llaneli
Videogame – Music replacement
Developer: Toka Loka Games
Music & Sound FX: Miguel Llaneli
Videogame in development
Developer: Frayman Games
Music & Sound FX: Miguel Llaneli
Videogame – Music Replacement
Developer: Andrew Shouldice
Music & Sound FX: Miguel Llaneli
Advertisement – Music Replacement
Video: Banc Sabadell
Music: Miguel Llaneli
Teaser
Video: Jinxo Films
Music: Miguel Llaneli
Videogame – Music Replacement
Developer: Flippfly
Music & Sound FX: Miguel Llaneli
Videogame – Music Replacement
Developers: Playdead & Double Eleven
Music: Miguel Llaneli
Videogame – Music Replacement
Developer: –
Music: Miguel Llaneli
Action scene of the film Quantum of Solace – Music Replacement
Director: Marc Forster
Music: Miguel Llaneli
Composition made in less than 48 hours for a Video Game developed in the Global Game Jam 2022
Developer: Diablo Team
Music & Sound FX: Miguel Llaneli
Storyboard Animation
Storyboard Artist: Juls BP
Music: Miguel Llaneli